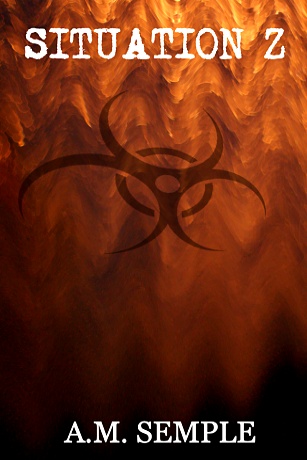 Situation Z by A. M. Semple
Is anyone ever ready for an apocalypse?
DESCRIPTION: In Situation Z, Wilson feels up to the job. He's been preparing for years for a catastrophic event. But zombies? After an outbreak of a disease that reanimates the dead, he tries to save himself and a small group of people who aren't prepared at all. When the group encounters death in its most grotesque and lethal forms, Wilson shows them how to survive. However, those in his company soon wonder about his methods and the way he handles danger. Is he a savior or a loose cannon that will get them all killed?
Category: Fantasy / Horror / Zombie
Format: Electronic Book
ISBN: 978-1-937279-27-1 (ePub version)
Amazon: E-Book Paperback
---